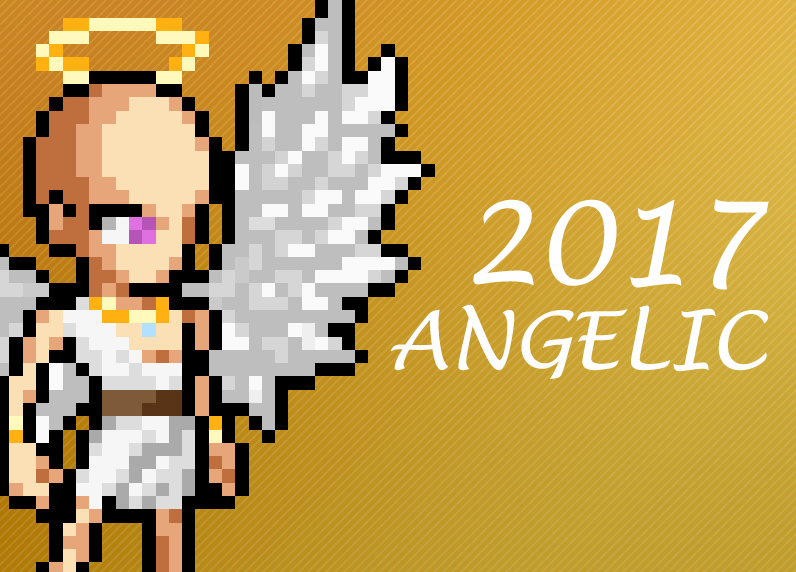 Annual Rank Giveaway [2017]
Good evening! Tonight I'm pleased to announce a special giveaway. For the entire year of 2017, I'll be awarding a few active members in the forums a special rank. Allow me to introduce, Rank: Angelic.

What is this special rank?
A sign of hope, light, and goodness. Stand out above all in the forums, as you shine down pure heavenly light. Angelic ranked members will also be awarded a special achievement.
You'll only be able to gain this rank during the year of 2017. After 2017, this rank will become unavailable. The few members who are awarded the Angelic rank, will keep it forever and until further notice, will be unable to switch back to the normal ranking system. From now till the end of the year I'll selectively pick, with the help of the MODs, who will be bestowed this heavenly rank.
How do I get this rank?
In order to acquire this rank you must do three things:
You must currently be Warrior rank or higher (25 posts)
You must comment on this blog post
You must be an active member in the forums
The first two things in that list are easy. Just please do not spam the forum with useless topics and replies. Be thoughtful with your responses and topics. Acquiring Warrior rank is NOT hard.
Commenting on this blog post allows me, and the MODs of the site, see who is interested in the Angelic rank.
Being an active member does not mean you post everyday. However, it does mean you are posting on a regular basis, and are thoughtful in your topics/responses in the forum.
How will I know when I've gotten this rank?
When you log on the website you'll notice the special achievement unlock for the Angelic rank. Additionally, you can check your profile or any post you've made.
Wrapping up
Side note! Here is a list of all the current ranks and how to achieve them.
Are you trembling with excitement and joy over the heavenly power of the Angelic rank? Who's excited to become an angel? Let me know in the comments below.